Solo Traveller – 15 Ultimate products to pack like a pro
"Dare to live the life you always wanted". Yes you heard it right. Travelling to places and exploring it all alone as a solo traveller gives you thrills and chills. Travelling all alone need not be boring or lonely. In Fact you can learn how to be more confident, challenge your limits and ability to deal with the unknown. Solo travellers learn to get out of difficult situations all by themselves which in turn gives them more satisfying experiences.
Exploring new destinations all by yourself will help you prioritise you and your needs.The basic needs as well known for a traveller are a good plan and perfectly packed bags which are light too.Lets see some of the important gadgets and stuff that every traveller should have for a happy destination and a happy experience.
Walking Shoes
A good reliable pair of walking is a must for a traveller. The choice of shoes in my opinion is extremely important for a solo trip. A bad pair can totally spoil your experiences
Anti-Theft Backpack
Keeping your friends close is okay, but your valuables? We need to keep it closer, right? A tear resistant, water-repellent, tech-friendly backpack will help keep the valuables safe. These anti theft backpacks are made with slash-proof materials, reinforced zips and RFID blocking pockets. They ensure peace of mind for travellers for sure.
Light Waterproof Jacket
Whether you are hitting the streets in the city or trekking through a rainforest, a light waterproof jacket will always come in handy for unexpected times. A lightweight, breathable design is ideal for all types of travelers.
E-Alarm
When it comes to the safety aspect of solo travellers, solo travellers can never be too prepared. Keep a small SOS alarm on hand for emergency situations. All you have to do is pull the pin to activate and push it back inside to deactivate. You can easily stow it with your keys for your easy access.
Compact Windproof Umbrella
An umbrella that is compact as well as windproof is a go to thing when it rains for a traveller. It doesn't take much space and it also comes in handy during needy situations. Big thing is now available in small package, Catwalk lightweight umbrella fits into your backpack, briefcase, or carries all with ease.
All in one tool
A swiss army knife holds many tool in one. This comes in handy for a traveller particularly when he is camping, hiking or backpacking. From safety to sanity this multipurpose knife will have it all. A product that can even turn into a weapon for solo travellers.
Purifying Water Bottle
Its difficult and expensive to buy water bottles for drinking everywhere you go. You do more harm to your pocket and the environment by using and throwing plastic water bottles right? But how can I risk my health by drinking unsafe water? Here is a solution, reusable water bottles with filters can help you have safe drinking water with you all the time.
Microfiber travel towel
Microfiber uses 95% less water and chemicals than normal cotton. Quality is a very essential aspect for a quick drying travel towel. The microfiber towels are very light and dries real quick. It's a perfect item to be in backpack for a traveller
Hanging Toilettery Bag
When you are travelling that too solo, having small pouches or bags scattered around is a big mess that you could create for yourself. The hanging toiletries bag will help you put your toiletries in an accessible and easy to find place. It's very convenient and packs up very nicely and you don't have to search for items separately when you have all the items in one place
Packing Cubes
Packing cubes allows us to group items together in various ways. You can pack clothes for each day of your trip in each cube, or you can pack the clothes according to its type in each cube. Packing cubes ispa worth it if you are a well organised person and you also want to save space in your luggage.Moving them around when unpacking and repacking will save you more time and space.
Wrinkle Releaser
Not as effective as ironing but especially for a travel this will help. To remove light and little deep wrinkles in your clothes, spray this outside the fabric in a sweeping motion until just slightly damp, tug and smooth away the wrinkles and hang it dry. Ta da your wrinkles are gone and your cloth is ready to wear. It gives wrinkle free fabric and keeps your cloth smooth all day.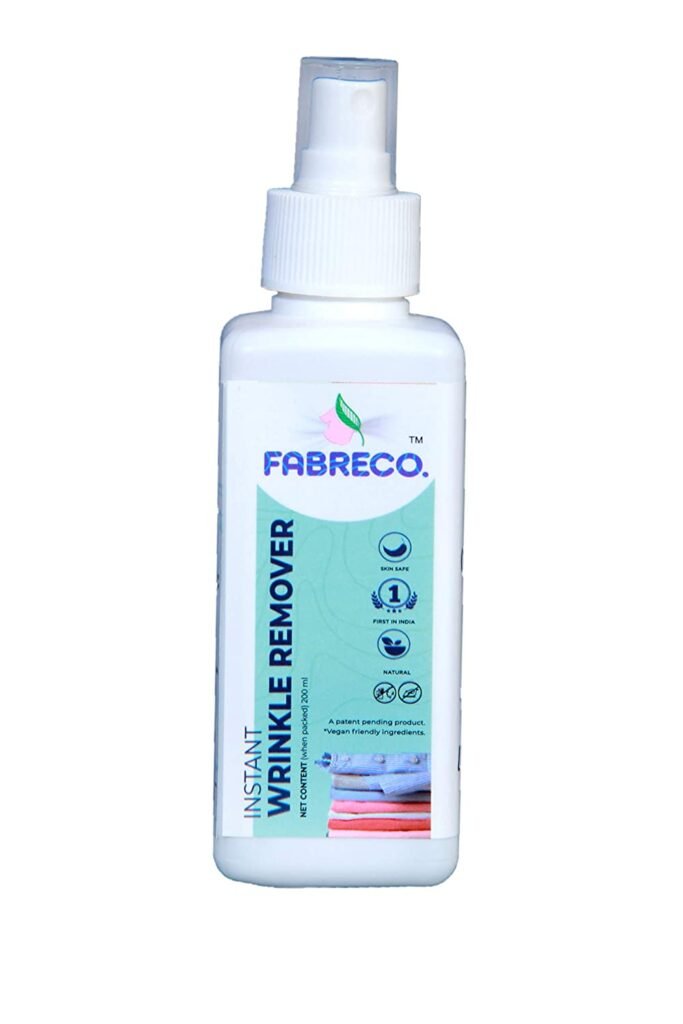 Travel Vaccum bags
Vaccum bags are a great packing hack for a traveller and for a solo traveller it is a gift. They also come in handy for long term storage needs and for around the house. It removes all air from inside the bag and for the clothes placed. It is the most efficient way to fold and pack clothes for a solo traveller.There are many space saver travel vacuum bags that need no special equipment to vacuum seal.
Monocular
Monocular is a better bet when compared to binoculars as they are lightweight. If it has to actually be very useful, pick the monoculars that offer at least 8x magnification.They have a better price to quality ratio when compared to binoculars. They are better for night and thermal vision purposes. Monoculars are a bit quicker to get eyes on target and to adjust easily with the help of the settings. The most important thing to look for in a monocular is its power or magnification.
First Aid Kit
A First aid kit that has your quick reference card along with the essential and quick save medicines during travel like for diarrhoea , allergy etc are a must in a first aid kit for a solo traveller. Antibacterial wipes comes handy when you are in need of cleansing the spaces during travel
Luggage Strap
A strong, adjustable luggage strap over the handle of your suitcase will help you securely hold a second bag, laptop, coat or a pillow. This will help you roam hands free when you are roaming around or exploring in an airport, or even maneuver yourself and your stuff to a washroom.
Solar Charger
A solar charger whose output is controlled well is a product that comes in handy during travel and you are not able to find a power output to charge your phone.The solar panel will have a very good life and can last for many years. The solar charger is lightweight, easy to carry and install made with high efficiency`
With all the above mentioned unusual stuff and your regular packing stuff you are all ready for an exciting and exploring solo travelling. Always remember to do your homework before you arrive at a particular place to save your time and energy. Choose your accommodations right and carry a good identification in all the places where you go.
Exude confidence and trust your instincts most of the time. If you are doing it for the first time do remember to start it small, be patient with yourself and to do your research about the place you want to travel to. Know that fear is a normal human emotion and not let it overpower you. Use these gadgets to create good content on social media.
Always remember to leave your valuables at home as it is not an ideal item to pack for a solo traveller. Don't forget to give your itinerary to someone at home for them to be at peace as well as trace you in time of need.
Remember that solo travel can be intensely introspective. You may discover more about yourself, your strengths and weaknesses. Don't forget travelling on your own is always fun, challenging, vivid and euphoric.