Top 50 Amazing Food Captions for Instagram
We have compiled these top 50 Amazing food captions for Instagram to help the food bloggers create better content. Feel free to use these captions on your social media content.
Some Cool Food Captions for Instagram
Home is where food is
Let food be the medicine and medicine be the food
My milkshakes bring all the boys to the yards
Sorry -I'm in a relationship. with food
I just want someone to look at me the way i look at food.
Sugar, spice, and everything nice.
Donuts kill my vibe.
Everything tastes good when you're on a diet.
After a good dinner, one can forgive anybody, even one's own relatives.
A burger is always better.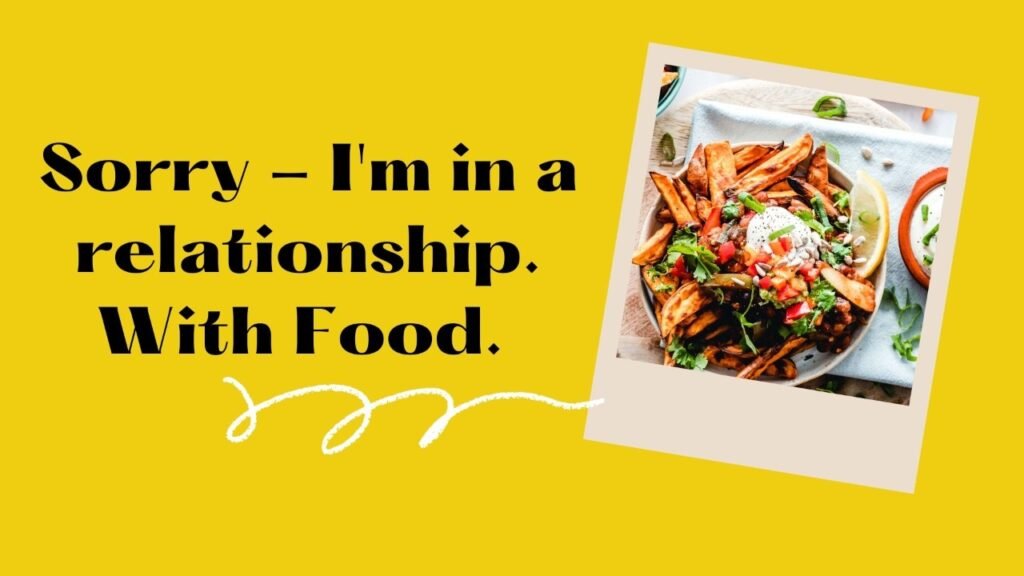 If I share my food with you, it's a big deal.
Food is an important part of a balanced diet.
I make ice cream disappear. What's your superpower?
Brunch without champagne is just a sad breakfast.
People who love to eat are always the best people
Always crust your instincts.
Either I eat all my food or I eat all my food. There is no in-between.
Nine out of ten people love chocolate, and the 10th person is always lying
There's no we in fries.
Say yes to more cheese.
I cook with wine. Sometimes I even add it to the food.
I like hashtags because they look like waffles.
If you want to avoid heartache, fall in love with food. It'll never break your heart.
Seconds, thirds… who's counting?
Television and food, are a match made in heaven.
I am sorry for what I said when I was hungry.
Good food, GoodLife.
Promises and pie crust are made to be broken.
I am a better person when I have less on my plate.
Life is like ice cream. Enjoy before it melts.
I think about food literally all day every day. It's a thing.
There is no greater love than the love of food.
When you mix good flavors, then the food turns into an orchestra.
Good food equals good mood
In the mood for food.
A festival of flavors.
First, we eat breakfast. Then, we change the world.
I lost some weight once, but I found it again in the fridge.
Eating spaghetti requires so much attention. That's why you can never feel lonely while eating it.
Carbs might be my soulmate.
I have hunger management issues.
I love to sleep, because it's like a time machine for breakfast.
If my plate is full, I'm happy.
Goodies for the foodies.
Spread love as thick as you would Nutella.
Cereal Killer Alert.
There's never been a sadness that can't be cured by breakfast food.
Taking tandoori to the next level.
For exotic cuisines and bold flavors.
Food, folks, and fun all together.
You don't need a silver fork to eat good food.
So long as you have food in your mouth, you have solved all the problems for the time being.
The sauce is the soul of our restaurant.
Hey Food Bloggers Please feel free to use these Captions in your social media content. Give your valuable comment on what else you want us to write about. We wrote an article for the travel bloggers as well , if you have not read already click here. We are planning to list all the hashtags as well. Do visit and support our Instagram Page and also slide into our DM if you are looking for any collaborations with us.