Top 5 Instagram Fashion Influencers in India in 2021: A Glimpse into Trendsetting Styles
Introduction
The world of fashion has found a new stage to showcase its trends and innovations – Instagram. In India, where diversity and creativity thrive, Instagram fashion influencers have emerged as the torchbearers of style, setting trends and inspiring millions. This article takes you on a journey through the top 5 Instagram fashion influencers in India in 2021, shedding light on their distinct styles and the impact they've made on the fashion landscape.
Komal Pandey
Komal Pandey and fashion blogging in India go hand in hand. Komal Pandey is currently the top fashion influencer in India and her #fashiontherapy blogs are followed by many who seek peace in glamour. She is a Delhi-based fashion blogger who started her career blog The College Couture and then started creating video content for an influencer marketing company POPxo.
She is an all-rounder fashion therapist guide for Indian teens who want to make their way in the industry as a stylist or blogger. Komal has a huge fanbase on YouTube and Instagram owing to her charm of styling a single saree in 10 different styles and getting her make-up on under 15 minutes. She is a must-follow fashionista who has had an inspirational journey to her top position as an Instagram Influencer in India.
Diipa Buller-Khosla
Diipa Khosla is a new-age digital fashion influencer as she likes to be called. She has been awarded the title of influencer of the year by Elle, Vogue, and Grazia for three consecutive years. She has served many global brands like Estee Lauder and Maybelline as their brand ambassador and has been featured on many well-reputed fashion magazine covers. Diipa Khosla has walked red carpets in Cannes and Venice. She is the face and the voice behind color discrimination in the Global as well as the Local fashion screens, She urges everyone to voice out their skin color hurdles through digital media. She has become the ideal persona appreciating and accepting their body and color as they are.
Kritika Khurana
That Boho Girl is her official IG account and Indie-fusion is her identity. Anything that's antique and glimmer finds its way with Kritika. She is known for recreating traditional fashion in a very practical way with a modern approach which becomes irresistible to adapt by teenagers. She won the Cosmopolitan Lifestyle Influencer of the Year award for 2020. She is currently based in New Delhi.
Aashna Shroff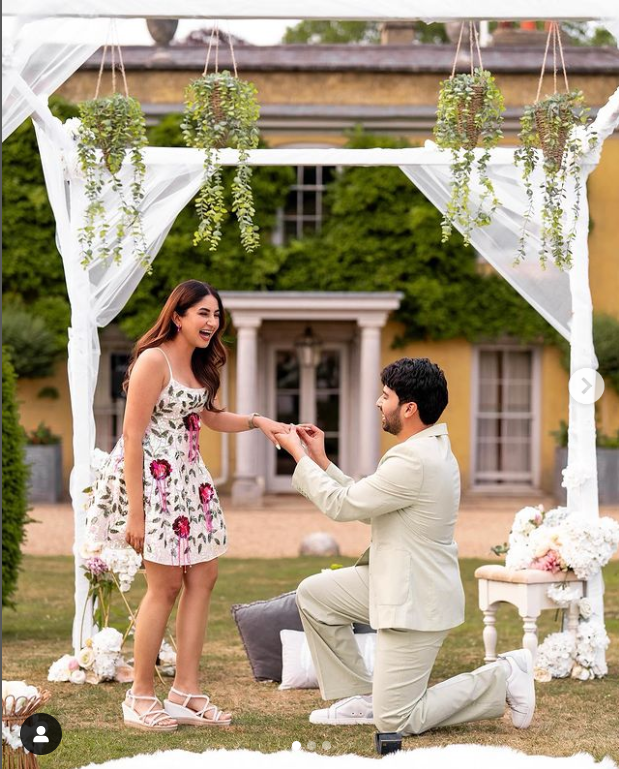 The Snob Shop owner Aashna Shroff came to the limelight with her Youtubing skills and the fashion sense she brewed from the London College of Fashion. Her down-to-earth nature is reflected in all her attires, she looks gorgeous in all outfits and all outfits look gorgeous on her. It's the style with which she carries the boldest of makeup on the humblest of all dresses that makes her noticeable. She has been a guest motivational speaker at TEDx where she shared her journey as a fashion influencer in India and what difficulties she had to face.
Shivani Singh
The Fashionista is a diva who believes that anyone can get dressed up and look glamorous, but it is how people dress on their days off that is most intriguing. She is based in Mumbai and started her career as a model and now is influencing thousands with her styling. She's a stunner in ethical positions and is no less flossy in futuristic fashion. With a huge following of Indian women on her IG, she's influencing the major ethnic indie-fusion fashion industry in India.
Instagram Fashion Influencers in India in 2021:
FAQs
Who are Instagram fashion influencers?
Instagram fashion influencers are individuals who use the platform to share their unique styles, inspire fashion enthusiasts, and influence trends. They curate outfits, provide styling tips, and collaborate with brands to showcase their products.
How do these influencers impact the fashion industry?
Instagram fashion influencers play a significant role in shaping consumer preferences and trends. Their influence extends to both traditional and online retail, as their followers often seek out the outfits and products they endorse.
Can I interact with these influencers?
Yes, most influencers actively engage with their followers through comments, direct messages, and interactive content. Engaging with their posts and showing appreciation for their style is a great way to connect.
How do these influencers collaborate with brands?
Influencers collaborate with brands by promoting their products through creative and engaging content. This can include photos, videos, stories, and more. Such collaborations help brands reach a wider and more engaged audience.
Are these influencers only for fashion inspiration?
While fashion is their primary focus, many influencers also share insights into lifestyle, beauty, travel, and more. Their content provides a holistic view of their personal style and interests.
How can I find more fashion influencers on Instagram?
You can discover more fashion influencers by using relevant hashtags, exploring the "Explore" section, and checking out recommendations from accounts you already follow.
Conclusion
The top 5 Instagram fashion influencers in India in 2021 are the driving force behind India's dynamic fashion scene. From ethnic elegance to contemporary creativity, they cater to a diverse audience and inspire trends that resonate across the nation. Through their distinct styles, these influencers are rewriting the fashion narrative, one post at a time.