How to Monetize Your Instagram Account in 2023
Instagram ever-growing user base and evolving features provide numerous opportunities for monetization. Here are effective strategies to capitalize on this platform:
Affiliate Marketing: Boost Your Earnings with Partnerships
Affiliate marketing involves promoting products or services and earning a commission for every sale made through your unique affiliate link. To succeed, choose products aligned with your niche and audience. Share authentic reviews and creative content that seamlessly integrate these offerings.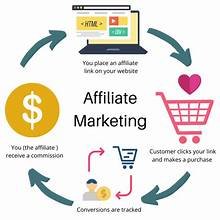 Sponsored Posts: Get Paid for Your Influence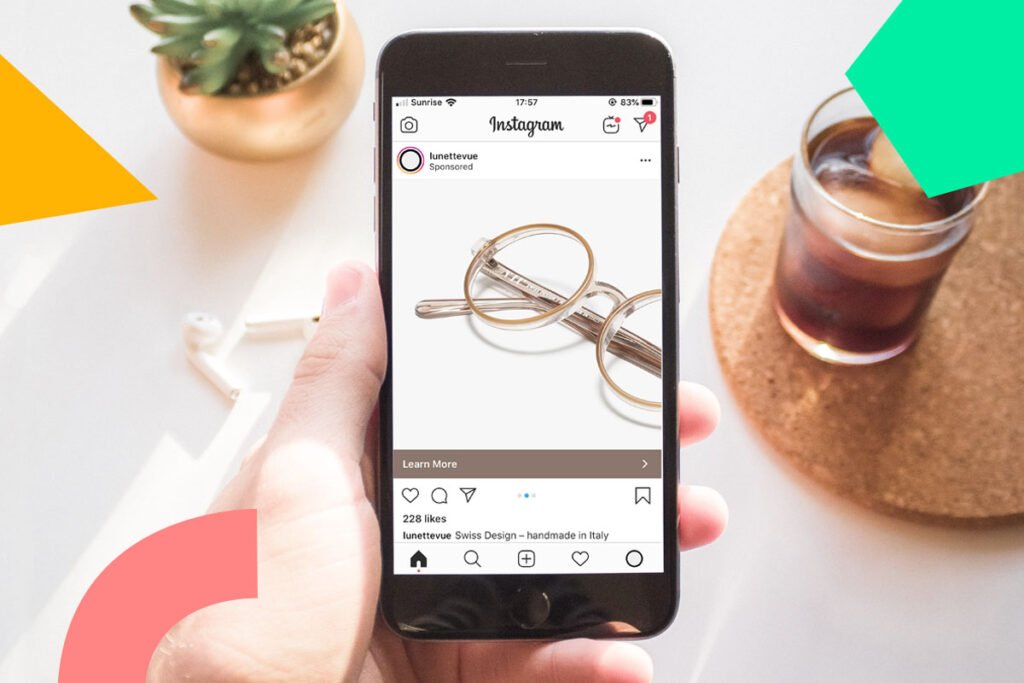 Brands are keen to tap into your engaged follower base. Secure sponsored post collaborations by showcasing your engagement rate, demographics, and the value you bring. Craft compelling captions and visuals that resonate with your audience while highlighting the brand's message.
Sell Your Products: Transform Followers into Customers
If you have a product or service to offer, Instagram provides a platform to showcase and sell them. Use captivating imagery, Stories, and even Reels to demonstrate your products' benefits and create a sense of urgency through limited-time offers.
Instagram Shopping: Simplify the Purchase Process
Utilize Instagram Shopping features to tag products directly in your posts. This streamlines the purchase process for your followers, enhancing their shopping experience and increasing the likelihood of sales.
Offer Exclusive Content: Launch a Subscription Model
Introduce a subscription service for exclusive content using platforms like Patreon or OnlyFans. This could include behind-the-scenes glimpses, tutorials, personalized messages, or early access to your latest creations.
IGTV Ads: Monetize Your Long-Form Videos
With IGTV ads, you can earn money by including short video ads in your IGTV content. Focus on creating engaging and informative videos that keep viewers hooked, increasing the chances of ad interaction.
Utilize E-commerce Tools: Convert Followers into Buyers
Instagram's e-commerce tools enable you to create a virtual storefront. Leverage features like Shoppable Posts and the Instagram Shop tab to make your feed more shoppable and convenient for your audience.
Brand Ambassadorships: Foster Long-Term Relationships
Forge partnerships with brands as a brand ambassador. These long-term collaborations often result in a more authentic representation of the brand, resonating better with your followers.
Engage in Influencer Campaigns: Collaborate with Peers
Participate in influencer campaigns organized by brands. Collaborating with other influencers can expand your reach and introduce you to new audiences, thereby increasing your chances of monetization.
Virtual Events and Workshops: Share Your Expertise
Host virtual events, webinars, or workshops related to your niche. Charge attendees a fee for access to valuable insights, tutorials, or experiences.
Explore Niche Partnerships: Connect with Like-Minded Brands
Identify brands within your niche for potential partnerships. Collaborating with brands that share your values and cater to a similar audience can lead to more authentic and profitable collaborations.
Utilize IG Reels and TikTok: Embrace Short-Form Videos
Short-form videos are all the rage. Create engaging, informative, or entertaining Reels or TikToks that showcase your personality and expertise, attracting a wider audience.
Run Instagram Contests: Boost Engagement and Visibility
Host contests that require user participation, such as caption contests or user-generated content campaigns. This increases engagement, attracts new followers, and strengthens your brand presence.
Offer Personalized Services: Cater to Your Audience's Needs
If you possess a skill or knowledge that others seek, such as coaching, consulting, or photography, leverage your Instagram account to promote and offer these services.
Build a Strong Online Persona: Cultivate Authenticity
Authenticity is key. Develop a consistent and genuine online persona that resonates with your followers. The more relatable you are, the stronger your connection and potential for monetization.
Use IG Live: Real-Time Engagement and Monetization
Host live sessions to connect directly with your followers. These sessions can include Q&A sessions, product launches, tutorials, and even collaborations with other creators.
Collaborate with Local Businesses: Tap into Local Markets
Local businesses are always looking to expand their reach. Collaborate with them to promote their products or services to your local audience, creating a win-win situation.
Invest in Quality Content: Stand Out Amidst the Noise
High-quality content sets you apart. Invest in professional photography, graphic design, and video production to create eye-catching and shareable content.
Engage with Your Audience: Foster Strong Relationships
Reply to comments, direct messages, and engage with your followers. Building a loyal community fosters trust and increases the likelihood of them supporting your monetization efforts.
Track Analytics: Optimize Your Strategies
Regularly monitor your Instagram Insights to understand which content performs best. Tailor your strategies based on these insights to continually improve your monetization efforts.
Utilize Instagram Ads: Expand Your Reach
Invest in Instagram ads to reach a wider audience beyond your current followers. These ads can be highly targeted, ensuring they reach users interested in your niche.
Tap into E-commerce Influencers: Leverage Their Reach
E-commerce influencers often seek collaborations to promote products. Partner with them to leverage their established follower base and reach.
Create Engaging Captions: Enhance Your Storytelling
Captions are a powerful tool for storytelling. Craft captions that resonate emotionally or intellectually with your audience, encouraging them to take action.
Stay Updated: Embrace New Features
Instagram frequently introduces new features. Stay informed about these updates and explore ways to integrate them into your monetization strategies.
Network and Collaborate: Expand Your Horizons
Connect with fellow creators, influencers, and brands within and beyond your niche. Networking opens doors to collaborative opportunities that can boost your monetization efforts.
Frequently Asked Questions (FAQs)
Can I monetize a small Instagram account?
A: Yes, even a small but engaged following can be monetized through strategies like affiliate marketing, sponsored posts, and offering personalized services.
2. Do I need a business account to monetize my Instagram?
A: While a business account offers additional features, you can still monetize with a personal account. Focus on creating valuable content and building a loyal audience.
3. Is it necessary to buy followers for monetization?
A: Buying followers is not recommended. Authentic engagement and a genuine follower base are essential for successful monetization.
4. How can I calculate my engagement rate?
A: Divide the total engagement (likes, comments, shares) by your total number of followers, then multiply by 100 to get your engagement rate percentage.
5. Are there any Instagram monetization restrictions?
A: Yes, Instagram has guidelines about promoting certain products and services. Familiarize yourself with these rules to avoid any issues.
6. How long does it take to see results from monetization efforts?
A: Monetization success varies, but consistent effort and providing value can lead to positive results within a few months.
Conclusion
Monetizing your Instagram account in 2023 requires a strategic approach that aligns with your niche, audience, and content style. By leveraging a combination of affiliate marketing, sponsored posts, selling products, and offering exclusive content, you can turn your Instagram presence into a sustainable source of income. Remember to prioritize authenticity, engage with your audience, and stay up-to-date with the latest platform features. With dedication and creativity, you can transform your Instagram passion into a thriving business.